A Stringquartet for weddings and special occasions
Here below you can read about our specially designed Wedding Packages for your wedding, get advice how to choose music for your wedding, read about the most common wedding music and how to use music as a mood- creater for different parts of the feast day / evening and at the bottom of the page are some words from our previous engagements with former wedding couples and lots more ...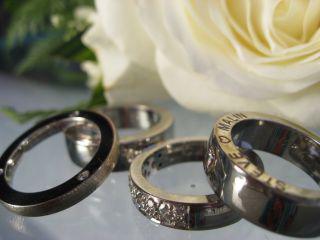 How to select music for your wedding
The Wulfson String Quartet, is located in Gothenburg but of course we also play at weddings outside Gothenburg, from Ystad in the south of Sweden to Haparanda far up in the northern of Sweden. WSQ has many years of experience in musical entertainment at weddings and other large festivities. The most important thing for us is that you are satisfied and that you get your wedding music exactly as you wish. There is no "has to be;" this is your big day and nothing shall go wrong.
Some couples choose traditional wedding music with well-known pieces such as Mendelssohn's Wedding March, Wagner's Wedding March and Pachelbel's Canon and other selected songs like the Beatles: "All You Need Is Love", the soundtrack from "The Lord of the Rings". Perhaps you have a song that means something special for the two of you and would like to use it at your wedding? We work with professional string quartet arrangers who are happy to arrange your song for string quartet. Please contact us and we will arrange this for you.
We welcome all types of music as long as our professional assessment determines that it sounds fine for string quartet. Some songs are better suited than others if you get married in a church, for example - rather "Stairway to Heaven" then "Highway to Hell". Most music usually works out fine.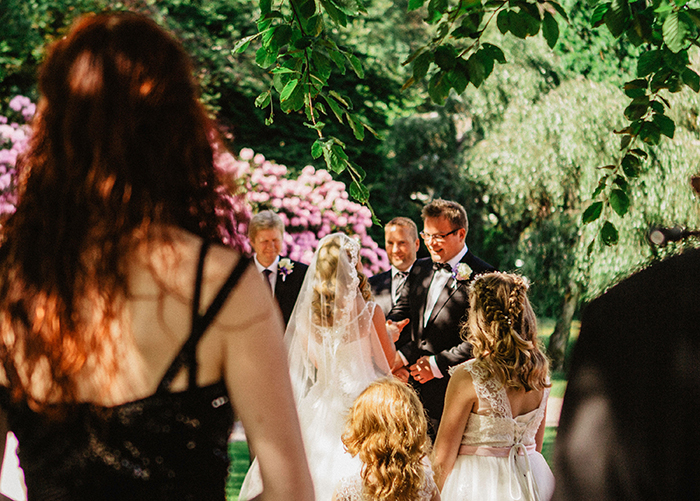 Singer / Musician at your wedding?
Perhaps there is someone close to you who is a good singer and would like to sing during the wedding ceremony? The Wulfson String Quartet is more than happy to accompany the person of your choice. We also work with professional singers / vocalists and other instrumentalists if you want to take advantage of our contacts. Professional musicians are booked well in advance so it is important that we have your reservation in time to be able to oblige your wishes. Whatever you want to choose we will in The Wulfson String Quartet, gladly help you with your wedding music. Anything is possible!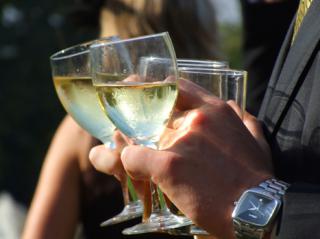 The most common weddingmusic
Mendelssohn's Wedding March
Wagner's Wedding March
Pachelbel's Canon in D-major
All You Need Is Love / Beatles
För Kärlekens Skull / Ted Gärdestad
Gabriellas sång ur Så som i Himmelen / Stefan Nilsson
Av Längtan Till Dig / Åsa Jinder
I Folkviseton / Torgny Björk
Kärleken Förde Oss Samman / Ulf Lundell
Fields Of Gold / Sting
Sommaräng Ur filmen Änglagård / Björn Isfält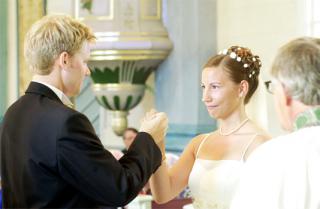 Background Music for Weddings
Many choose to have background music before the ceremony starts and during the aperitives before the wedding dinner because it tends to set the mood. This is something we in the Wulfson String Quartet recommend. The music creates a nice atmosphere and the guests can socialize in a relaxed way or just listen to music if they so wish. The Wulfson String Quartet has a long experience of playing at weddings and other festivities. There is a wide selection of music to choose from. Email us for our repertoire list so that you can select songs you want us to play.